Mark and I have been blessed to live with and share many beautiful male Berners. Our current boys are shown here. These wonderful boys have helped to build Prairiefire Bernese to the level of quality we possess today.
GCH. Silver Prairiefire's Strkhnd Celebrity
Performance and Working Titles
CD TD OAP NJP NFP RN VCD1 MDD
"CLOONEY"
Born October 19, 2006
BernerGarde ID #45591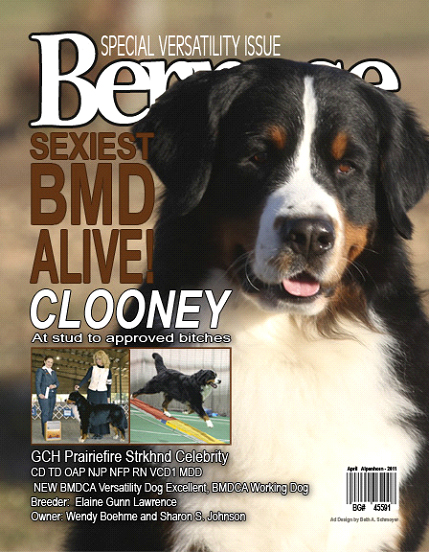 Clooney lives with close friends Wendy and Les Boehme in Tennessee. Wendy likes the Conformation Ring but she LOVES Performance and Working Events. I would say that Clooney is the consummate example of brains, beauty and soundness. He not only achieved his AKC Grand Champion Silver title, he is one of only a few Berners to ever earn the Bernese Mountain Dog Club of America Versatility Dog Excellent title. Pretty sexy, don't you think?
Clooney is a result of breeding between our Po (Prairiefire's It's Showtime) and Elaine Lawrence's (Starkenhund BMD's) Nuala. As a result of Elaine's generosity and our trusting friendship, Clooney left Mississippi and was driven to Tennessee via Wendy's van. Then onto Colorado for a very short stay. Wendy could not get Clooney out of her head. So out to Colorado she flew to reclaim her four legged treasure, Clooney. Another happy story.
GCH. Prairiefire's Music of the Night, RN NDD
"BRIO"
Born January 5, 2010
BernerGarde ID #74440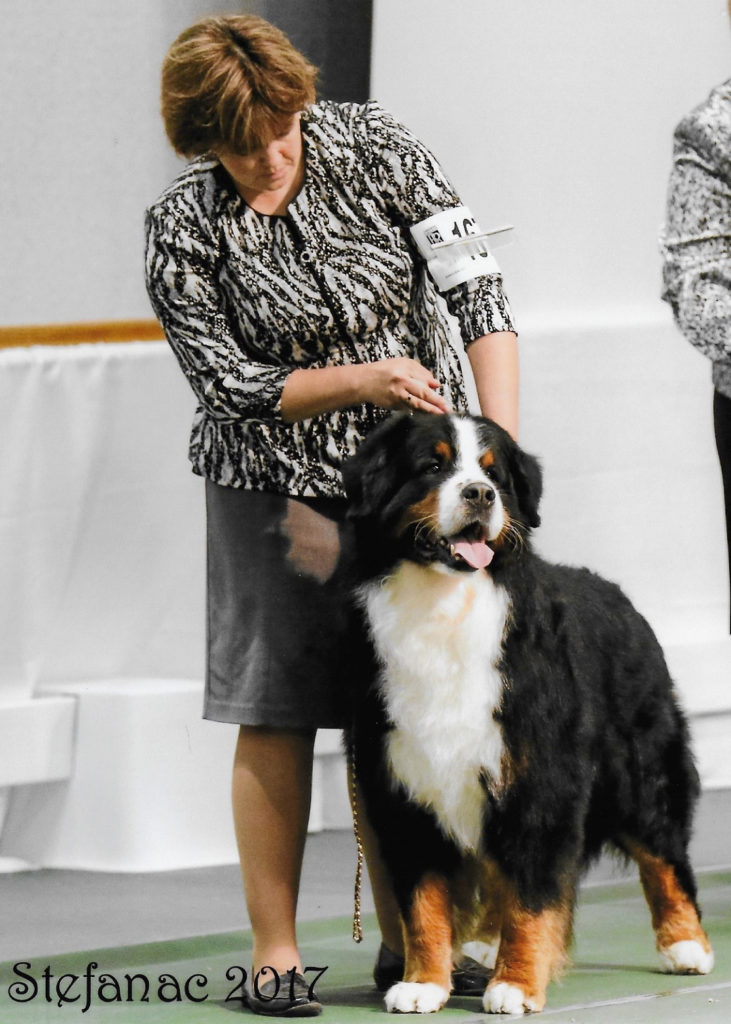 Brio, Brio, Brio!! So much to say but first I need to begin with our great friends Bob and Becky Shuris, who have had Bernese from us since our very first litter in 1993. We can't thank them enough for the wonderful home and love they give to their 4-legged kids and for being the best friends in the world.
Now on to Brio. Once again our good friend Darcy Babb, bred one of her beautiful girls to our PJ. When Bob and Becky heard the news they raised both their hands and asked for first option for one of his puppies. He was so darn cute as a puppy you could not walk by him without picking him up to cuddle with him. He is just like that at 8 years of age but we can no longer pick him up. A huge cuddle bug!
Prairiefire's Miracles Can't Wait
Performance and Working Titles
CD CDX ABNDD ABNDD MDD WD MBDD GMDD NFP RE
"DECHLEN"
Born December 6, 2011
BernerGarde ID #84535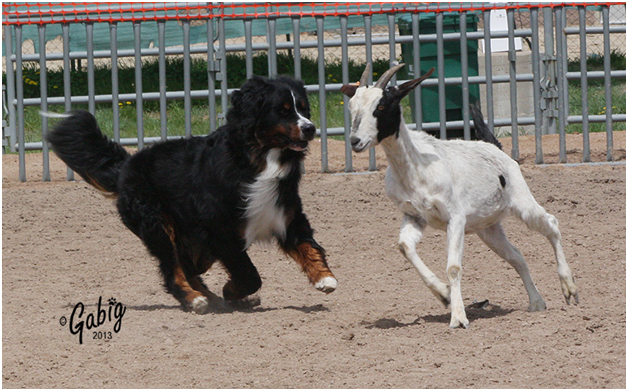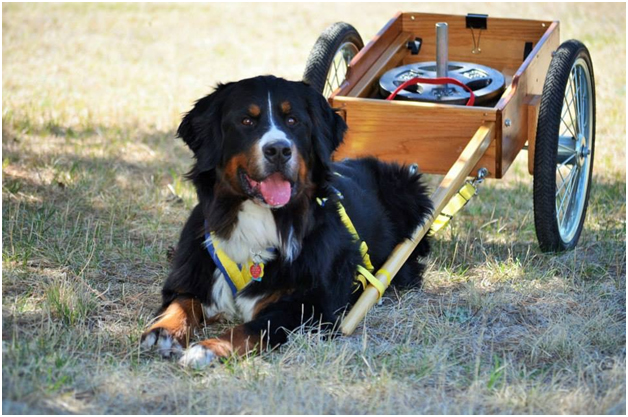 I could go on and on about Dechlen and his human Mom, Lori. He was not an easy puppy but with lots of patience and determination, Lori channeled his energy into being a very successful performance Berner. Thank you Lori and Don for loving our boy so much.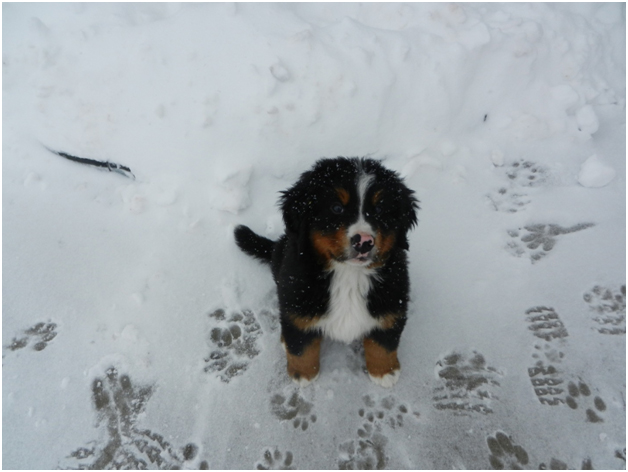 Dechlen as a baby boy. Love the pink nose!
 GCH. Prairiefire's Radio Flyer from Mountainair
"MARIO"
Born September 24, 2012
BernerGarde ID #91160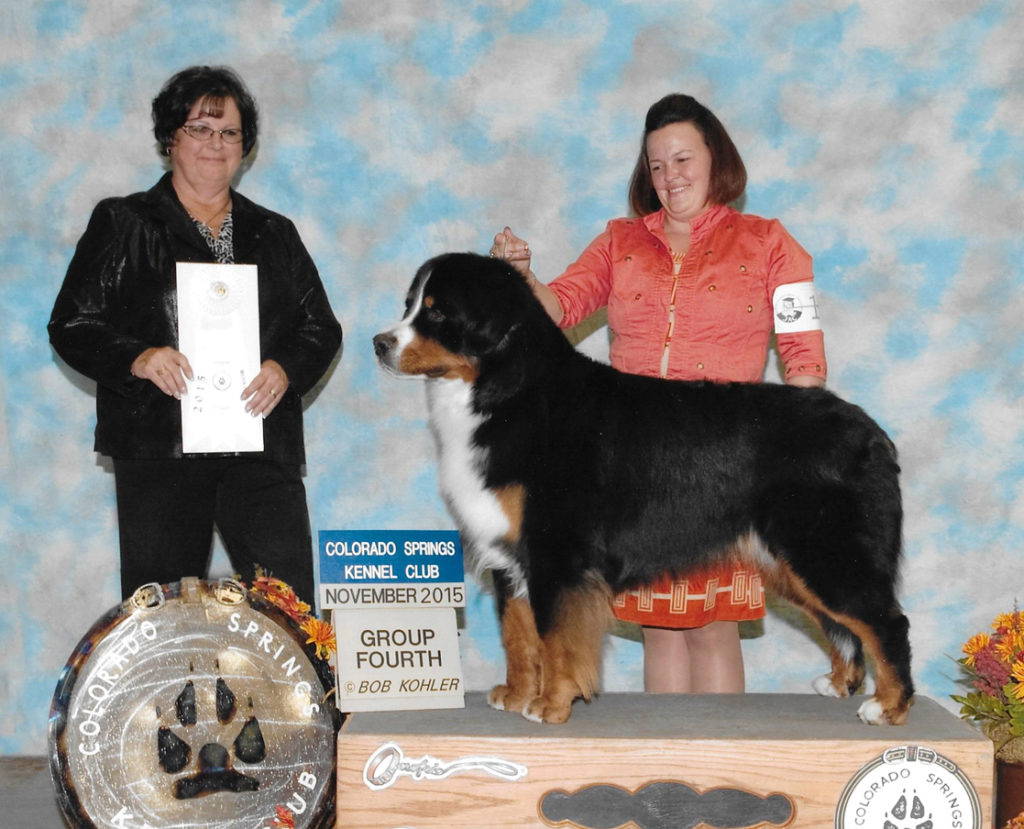 Mario, pictured here at three years of age and still a young dog, is the Son of our Keeper. Darcy Babb brought one of her lovely girls to Keeper for a breeding. When we brought Mario home he went to live with Devon and the Ellison  family.
With local showing, Mario earned his Championship and Grand Championship titles very quickly. He was invited to the Bernese Mountain Dog Club of America's Top 20 and took many Group Placements while he was being shown. Our thanks to the Ellison family for loving their Prairiefire dogs so much.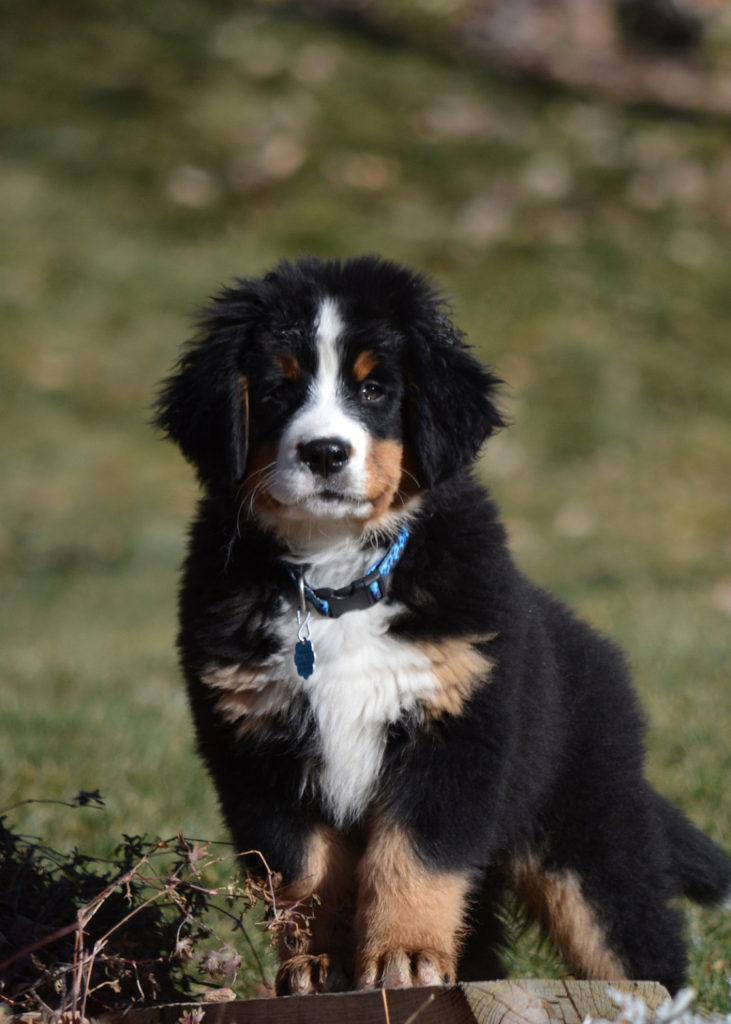 Mario 12 Weeks Old
GCH. Prairiefire's Hitting The High Seas
"RONDE"
Born February 8, 2014
BernerGarde ID #110578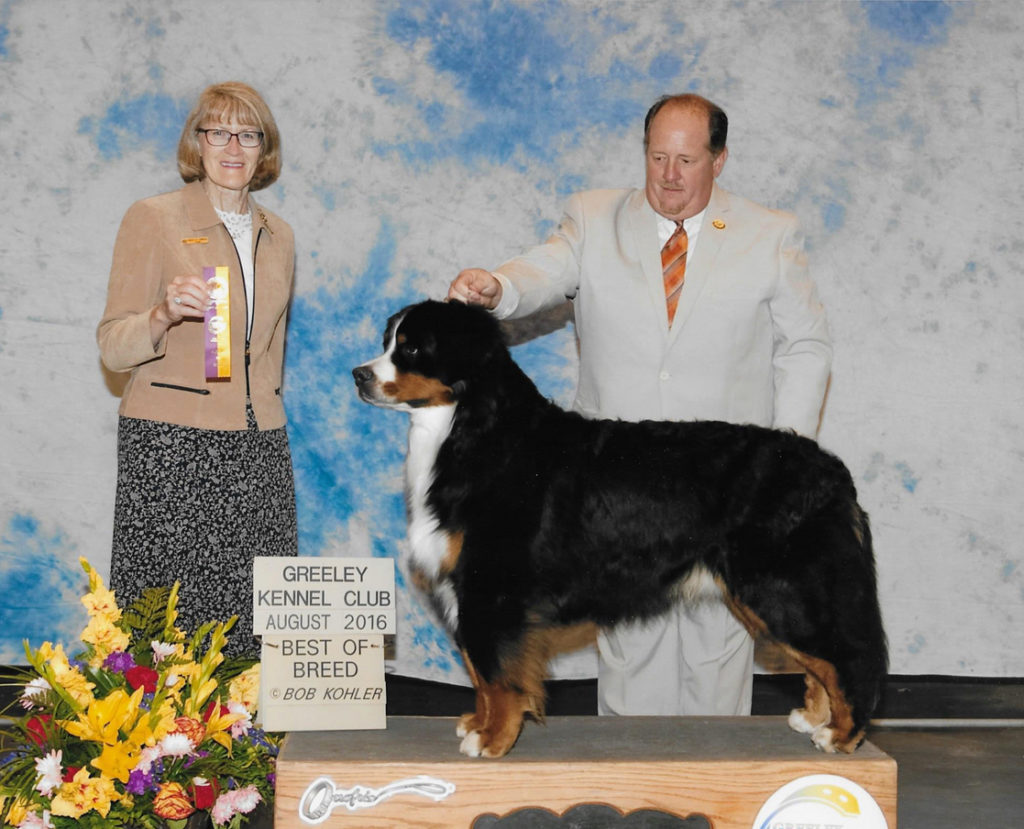 Ronde is one of our up and coming boys. He lives with our friends, Bob and Becky Shuris. Ronde started his show career as a very young boy finishing his Championship and Grand Championship very quickly. He's still, very much, acts like a puppy. Our thanks to Bob and Becky for continuing on this dog journey with us at crazy dog show sites, trips to the BMDCA National Specialties and just plain camping with our dogs in our RV's.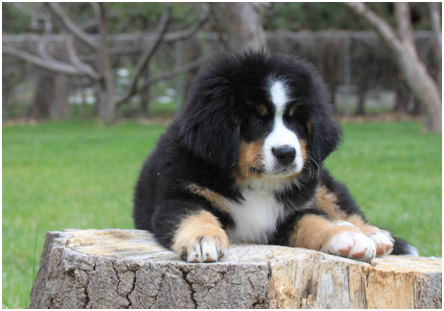 Ronde 12 Weeks old
Prairiefire's Batten Down the Hatches
"CREW"
Born June 13, 2016
BernerGarde ID #132673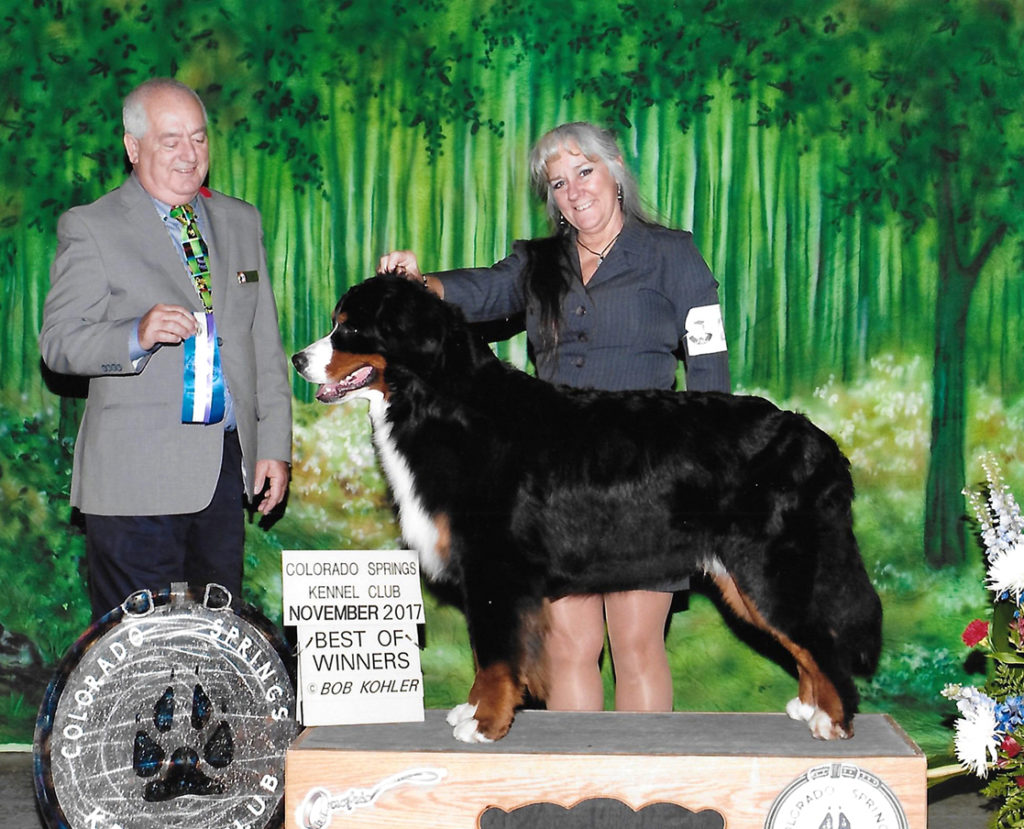 Crew earned his first points toward his Championship at 17 months of age. He has a calm, sweet disposition like his Mom, Chyler, CH. Prairiefire's Wonderstruck and his Dad, GCH. Silver Snowbound's Ka'Anapali Dreamin, Kuna. We are excited about his future.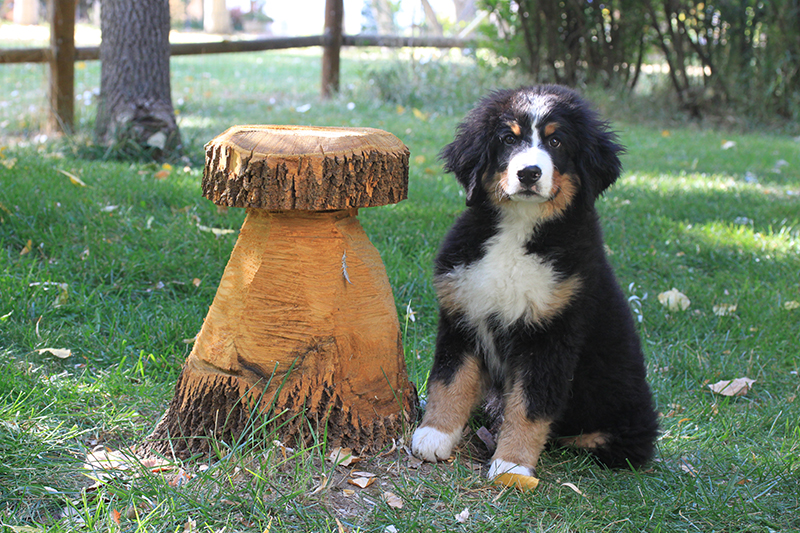 Crew 16 Weeks old
Prairiefire's Voyage to Rio
"VONN"
Born June 13, 2016
BernerGarde ID #132674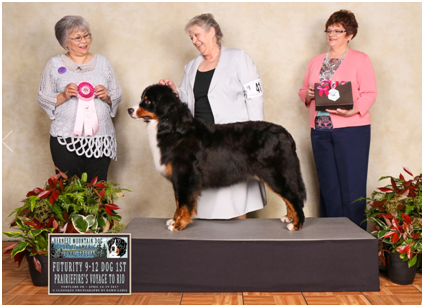 Vonn lives with my best friend Charli. He is another of our up and coming boys and we know we'll see great things from him. He is the brother to our Crew, Zander, Miles, and Irie from the Chyler and Kuna litter. He loves to spend his time outdoors to steal fruit off the trees, even if it means he comes in and out a million times a day to grab an extra snack.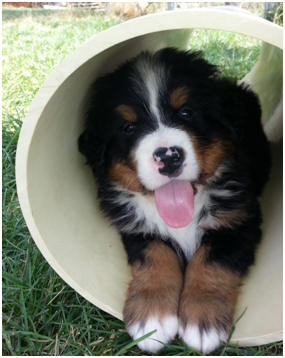 Vonn 7 weeks old
Prairiefire's Marathon Split Time
"MILES"
Born June 13, 2016
BernerGarde ID #132675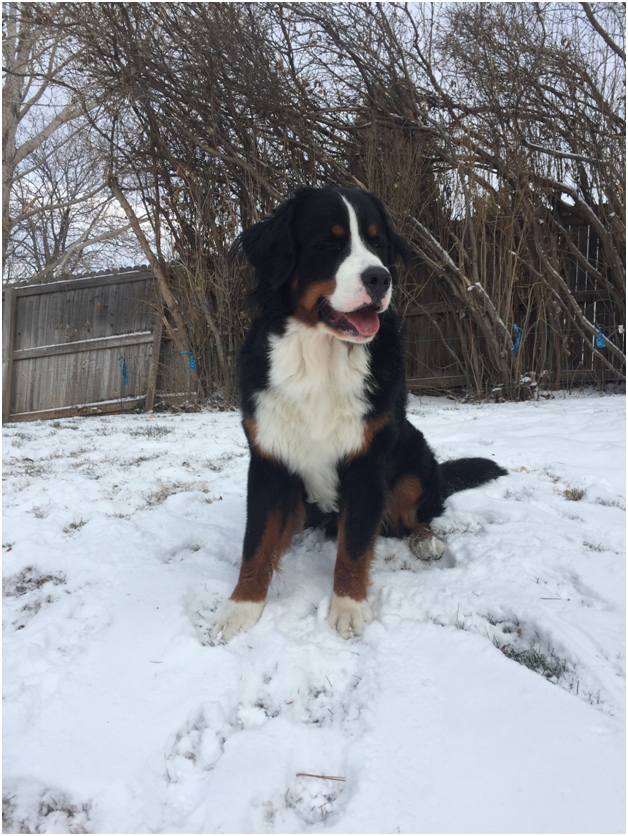 Miles is another one of our young boys, who we know will make us proud. A gentle, fun loving temperament he is currently in Obedience training before he enters the Conformation Ring. A bit more maturing and he will be on his way. Our thanks to our friends, the Wilson family, for loving their Berners so much. Very spoiled 4-legged kids.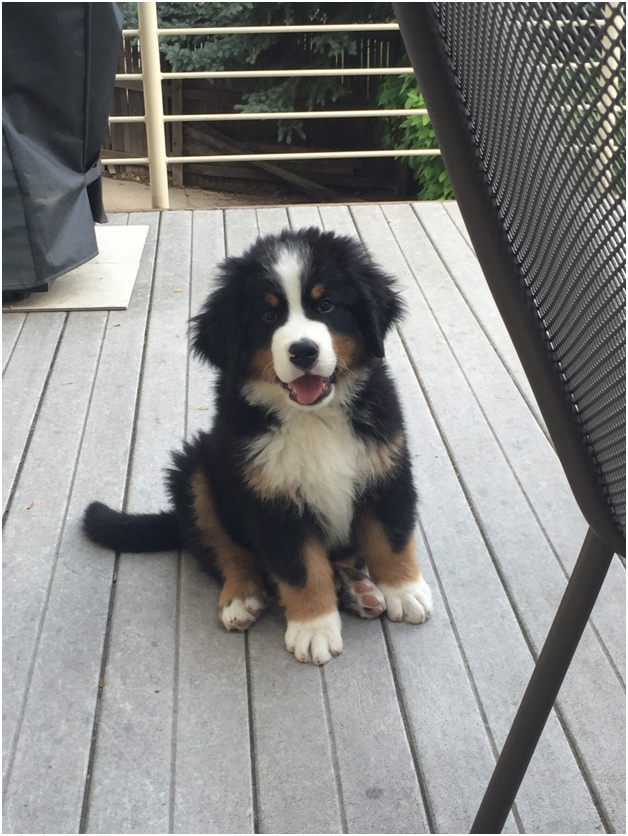 Miles 12 weeks
Prairiefire's Double Trap
"ZANDER"
Born June 13, 2016
BernerGarde ID #132677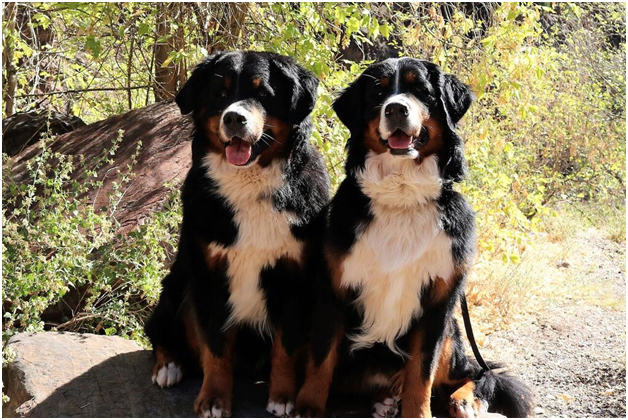 Zander, pictured on the right at 16 months with his housemate, Zeus. Zeus, is the son of our Keeper and Zander is another promising young dog who lives with our very good friends, Lisa and Duke. He is the offspring of our Chyler and a very handsome male, Kuna, who lives in Wisconsin. We are so excited to watch him mature.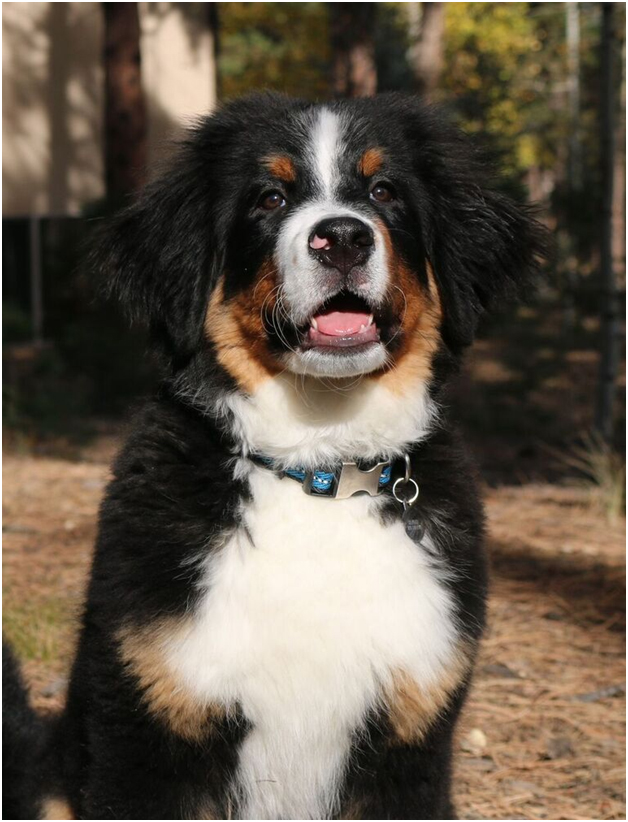 Lavish's On a Quest to Prairiefire
"FABLE"
Born November 9, 2016
BernerGarde ID #138332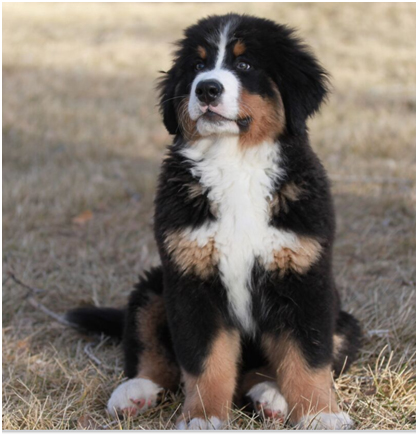 Fable was a special gift from my friend Layal in Missouri. She knew I loved her Siri and Fable's father Kaden so when she produced this beautiful puppy, she knew my heart would melt with love for him. Plus, his pedigree will bring a lot to our breeding program. Fable is the sweetest baby yet filled with fun and has no concept of a personal bubble. He loves to be on top of you and adjust until he has you completely covered.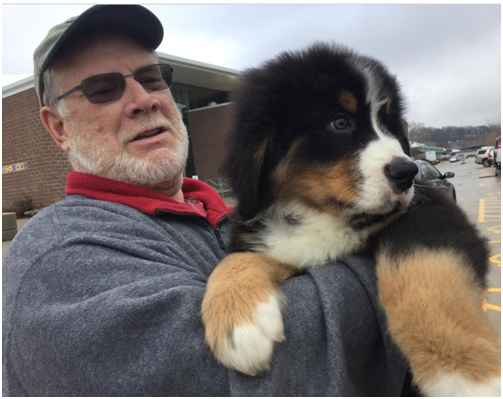 Mark and Fable the day he came home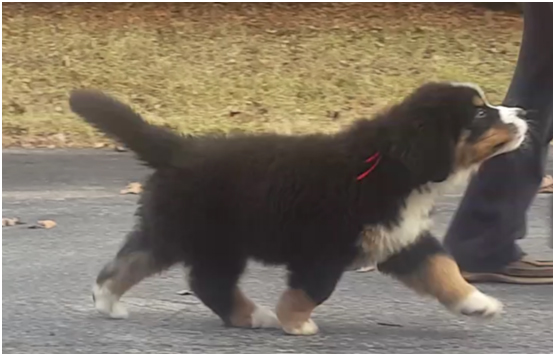 Fable 9 weeks old showing off his gait