OUR REMEMBERED GIRLS
In honor of our remembered girls who have crossed over the Rainbow Bridge, this page is a tribute to their memory. Each was a precious companion in our lives first and foremost, filling our hearts with love and joy. Some were used in our breeding program, however all, left their own unique paw print on our lives and in our hearts.

CH. Prairiefire's Catalina
"Lina"
April 10, 1992 to September 1, 2002
BernerGarde ID #11054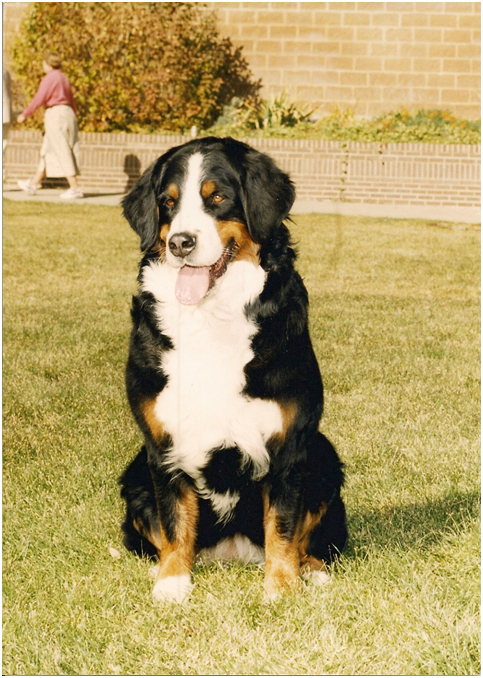 Lina was our very first home bred Champion, out of our very first litter. She lived with our good friends the Rasmussen's and became a BMDCA Top Producer of Conformation Champions on her first litter. It was because of Lina we got such a good start on our breeding program, which helped us to breed healthy, long lived puppies.
CH. Tanzenbar Dream of Prairiefire
"LILAH"
July 20, 1993 to January, 2005
BernerGarde ID #10368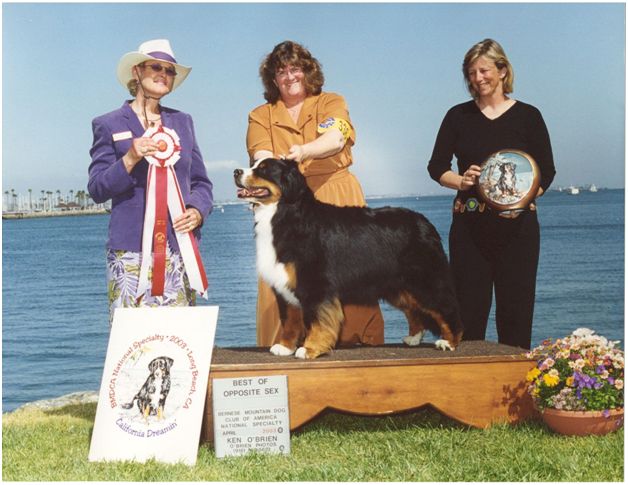 Lilah was a very special girl. Everyone was her friend. She was awarded all kinds of wins at the Bernese National Specialities but the most prestigious was Best of Oppposite Sex out of the Veterans Class at nearly 10 years of age. Our Veterans are very special to us. Lilah left this earth at over 11 ½ years of age.
Multiple Best In Show Ch. Prairiefire's Painted Cloud
"CLOUD"
November 4, 1994 to October 20, 2005
BernerGarde ID #15048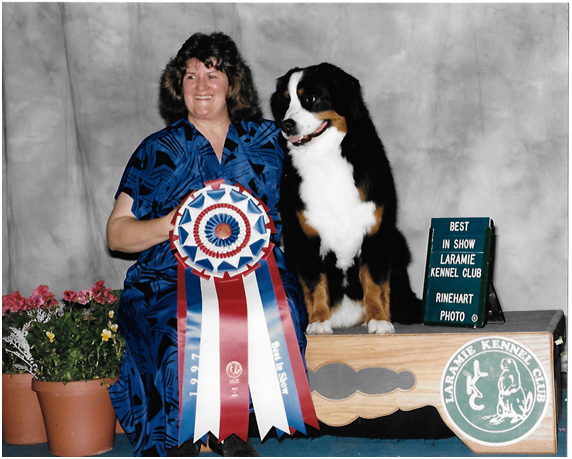 Cloud lived a good long life of 11 years. She was poised but confident and a joy to live with. Like her mother, Lina, Cloud was awarded Top Producer of Conformation Champions by the BMDCA. She was an AKC Top 5 Bernese Mountain Dog for 3 years and then was retired from the show ring to give us beautiful children. For her first litter she gave us three gorgeous boys, our Po being one of them. For her second litter we made a deal with her, we asked her to give us a beautiful girl and if she did we would not breed her again. She gave us three boys and 5 girls. Cloud really knew how to hold up her end of a deal.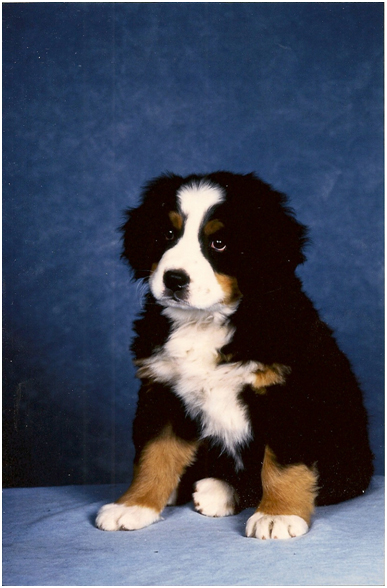 Cloud 7 Weeks
Ch. Prairiefire's Cloudburst
"KEELEY"
August 3, 1999 to May 3, 2010
BernerGarde ID #34997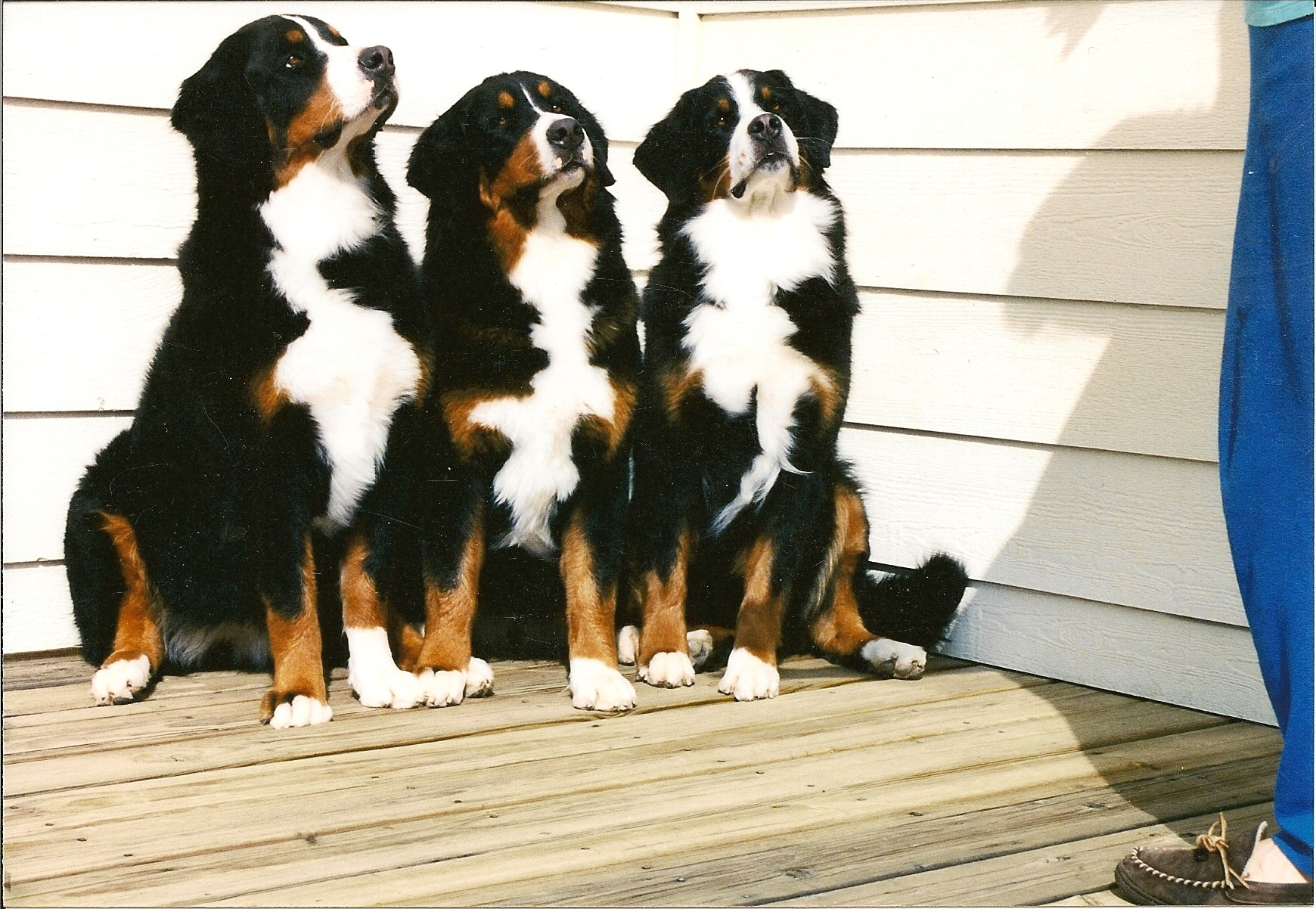 Keeley pictured here on the right with her two Champion daughters, Jamie (CH. Prairiefire's Let the Fun Begin) center and Cocoa (CH. Prairiefire's All Kinds of Fun) left. There were 7 puppies in her first litter and 5 of them easily became Champions. All three of these girls were happily Queens of the Couch and we loved them dearly. Keeley passed over the Rainbow Bridge at nearly 11 years, Cocoa at 11 ½ and Jamie at 9 ½. We have really strived to make longevity a priority in our breeding program.
CH. Prairiefire Legend Lucia Night
"Lucy"
November 26, 2000 to August 7, 2014
BernerGarde ID #11054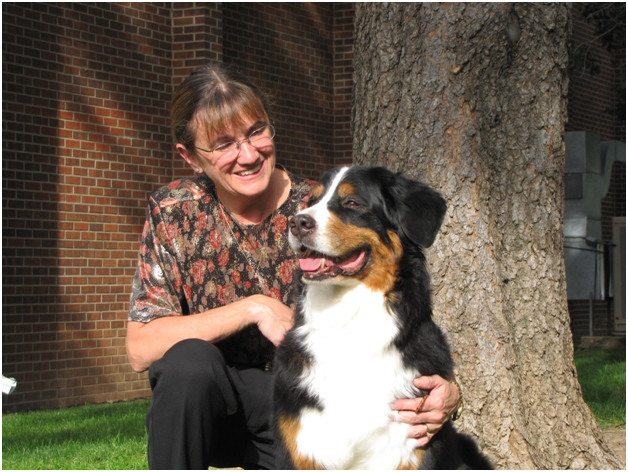 Lucy was another special gift given to our friends Bob and Becky. She had many awards and accomplishments but I think her biggest achievement was living a healthy life of almost 14 years of age. We bred her one time and she produced two Champion children one of which lived with her, Macy. Below is a picture of Macy at 12 weeks of age. How cute is she??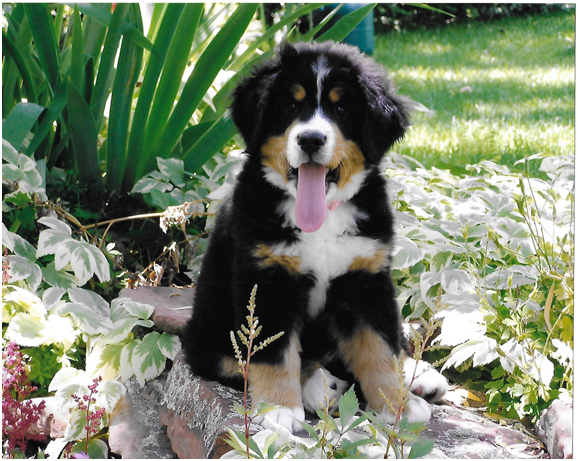 CH. Prairiefire's Shutterbug
"Lenzie"
October 7, 2006 to August, 2015
BernerGarde ID #59366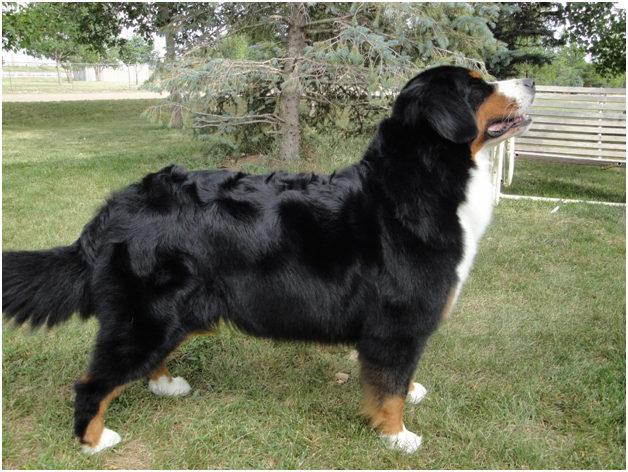 Then there was Lenzie. She always kept things hopping around our house. The ring leader of the backyard soccer game and the first one out the door to play outside.
We decided we would bring Lenzie out to the show ring when she was about 14 months of age. We weren't sure if she was ready and mature enough to prance around the ring. Boy were we wrong!! Her first weekend out she won a major toward her Championship and Best of Breed over already Championed dogs. A job well done by our sweet young girl. Lenzie had two litters and produced some very nice pups.
Prairiefire's Turkish Delight
"Delana"
June 24, 2006 to November 21, 2015
BernerGarde ID  #44451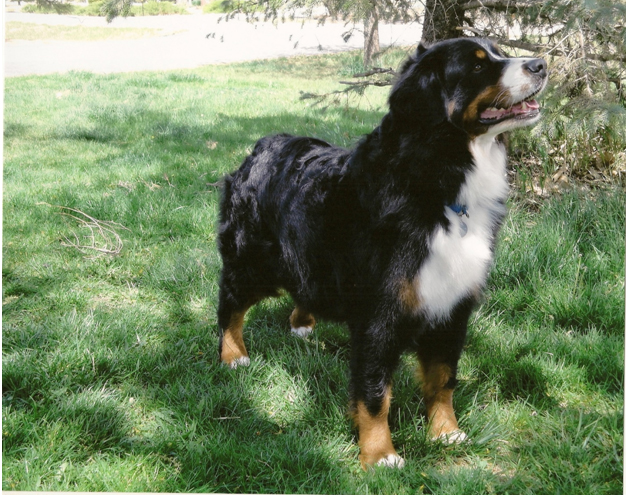 Delana was a Po daughter but did not take to the show ring like her Dad and other siblings. She was an amazingly sweet girl who was happy just being a Berner. We loved her with all our hearts and consider ourselves lucky we can still snuggle with some of her children.
CH. Prairiefire Kixitup From Maine
"Kix"
July 28, 2005 to November 24, 2017
BernerGarde ID #29086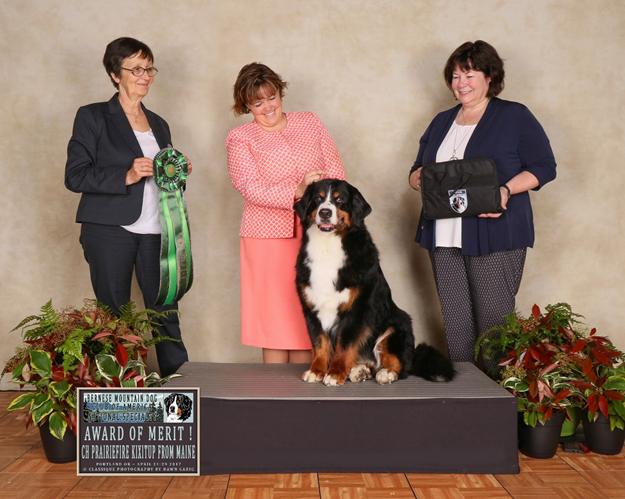 We love this photo of our girl. At almost 11 ½ she was so healthy and structurally sound she was able to run around the ring with the young dogs and earn an Award of Merit at the BMDCA 2017 National Specialty. She also was awarded Best Granddam at the same Specialty with two generations of girls with her. Her daughter, Lark (age 8) and Granddaughter Chaley (age 3). Kix will be forever remembered and dearly missed.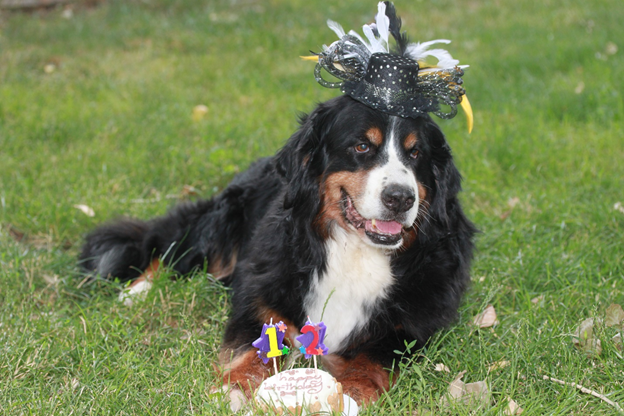 Kix at her 12th Birthday Party
CH. Prairiefire's Worth My Weight in Gold
"Stevie"
November 12, 2007 to February 3, 2018
BernerGarde ID #65972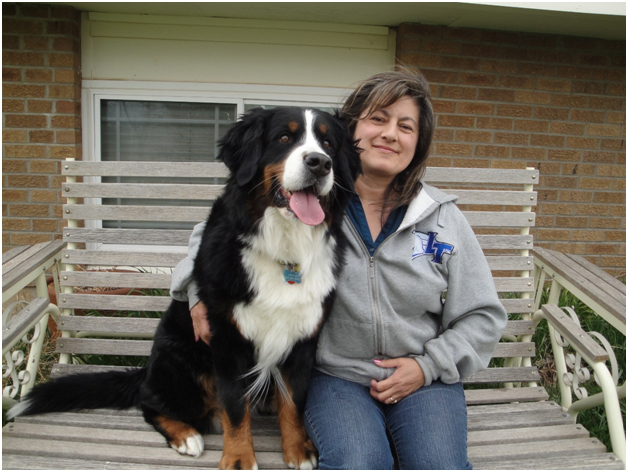 Stevie was loved by all of us but lived with our close friends the Lancaster's. She was in charge of keeping squirrels at bay and raising three 2-legged kids. She was adored by her family and in her one litter produced two very smart pups. Dechlen who has a trail of performance titles behind his name and his sister, Landry, who found her passion in AKC Scent Work. Stevie will always be in our hearts.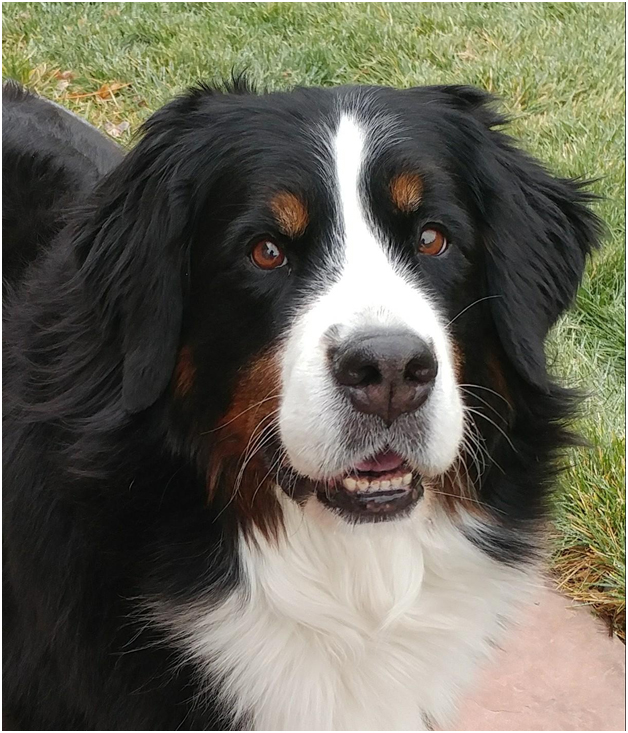 Stevie 10 years old