All of our dogs are companions first and foremost, they are placed in their forever homes based on personality and compatibility match with the perspective families. None of our berners live in kennels, it is important to us they live in family homes where they are surrounded by love.
Ch. Prairiefire's Happy as a Lark
"LARK"
Born March 1, 2009
BernerGarde ID #66843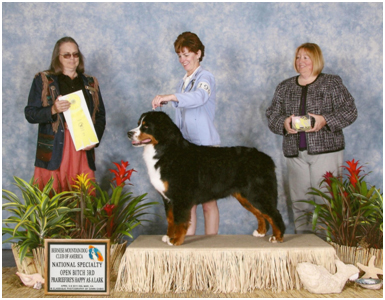 Lark what is there to say, she is so special. There is nothing like an older dog, they see you through everything, always by your side, and hold such a big piece of your heart. Lark comes from our Kix and Marshall breeding.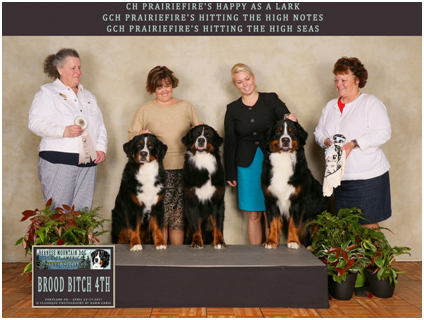 National Specialty 2017 Brood Bitch placement: Lark, Chaley, and Ronde
Ch. Prairiefire's Perfectly Happy
Performance and Working Titles
CD, RA, NAP, NDD, VD, WD, OAP, NJP and BNDD
"Terra"
Born March 1, 2009
BernerGarde ID #66839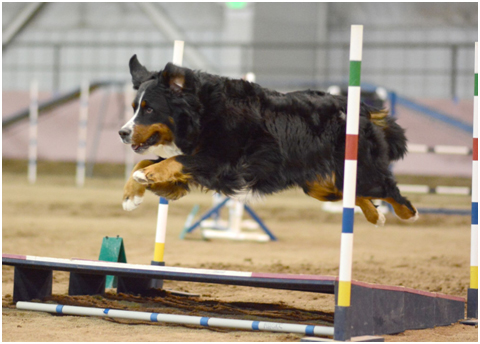 Terra, both brains and beauty. She is the perfect combination of sweet and spicy. She loves to cuddle but always has energy to play. She produced one litter and went right back to the performance ring. She lives with our good friends Larry and Joanna. We Thank them for everything they do with their dogs and for their great friendship.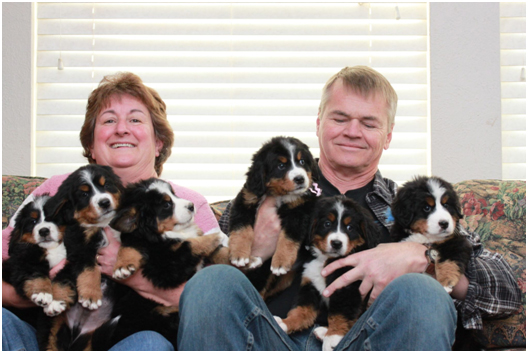 Joanna and Larry with the Terra and Tonka litter
Ch. Prairiefire Feel Like Dancin
"KACHINA"
Born December 21, 2009
BernerGarde ID #73969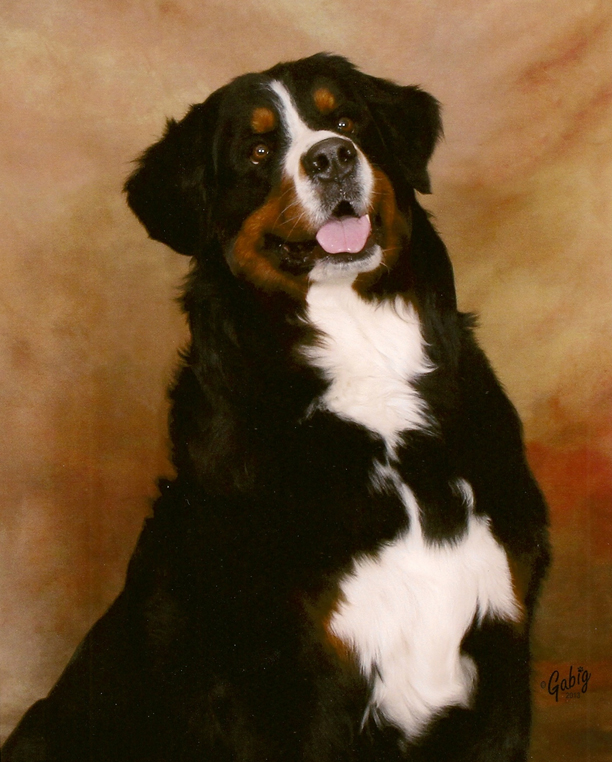 I like to call Kachina, Chee-Chee. Such a beautiful, sweet girl. She lives with friends Judy and Anna Beth in New Mexico. We have been fortunate to see her often and watch her quick rise to an AKC Championship. We are lucky to have such wonderful homes for our dogs and people that truly do care about the future of our beautiful breed.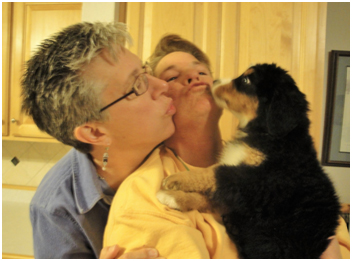 Kachina 8 weeks old
Ch. PACH7 Prairiefire's Myles of Style
Performance and Working Titles
CDX TDX RE PADP PJDP PAX7 TQXP T2B4 NDD VD WD
"PAISLEY"
Born May 21, 2010
BernerGarde ID  #74450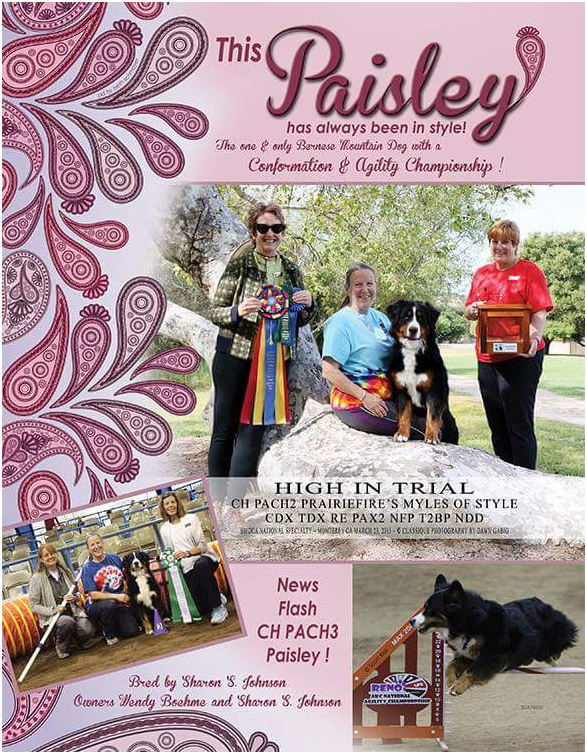 Paisley should be referred to as "Paisley the Wonder Dog." From a very young age she was able to conquer anything she put her mind to. Of course her human Mom, Wendy, has been on the journey with her and is an amazing trainer. Wendy has been determined to prove that Prairiefire Dogs are not only successful in the Conformation Ring but are strong working dogs and performance dogs. Since Paisley now has her Agility PACH7, Drafting and Tracking Titles. I think Mission Accomplished!!
Paisley lives with our good friends Les and Wendy who live in Tennessee. We try very hard to meet up, at least, once a year. We love watching our dogs compete.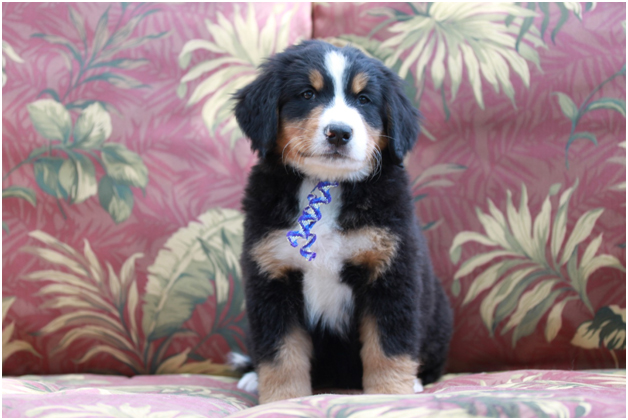 Paisley 7 weeks
GCH. Prairiefire's Cool As A Breeze
"TOQUE"
Born January 13, 2011
BernerGarde ID #94679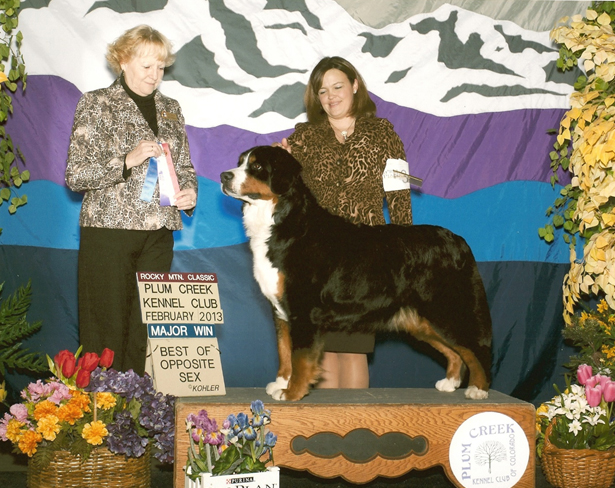 Toque is another one of or girls who finished her Championship and Grand Championship easily. She is the daughter of our beautiful Rumba, Ch. Prairiefire's Charismatic V Ay and our Lenzie, Ch. Prairiefire's Shutterbug. She lives with our good friends Greg and Mary Curtis and once again, we cannot thank them enough for not only letting us show Toque but for coming along to many dog shows with us and having such a great time.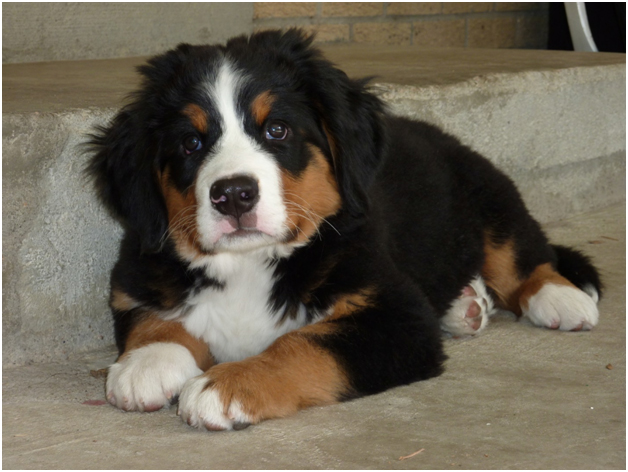 Toque 10 Weeks
CH. Prairiefire's Wonderstruck
"CHYLER"
Born November 12, 2012
BernerGarde ID #95900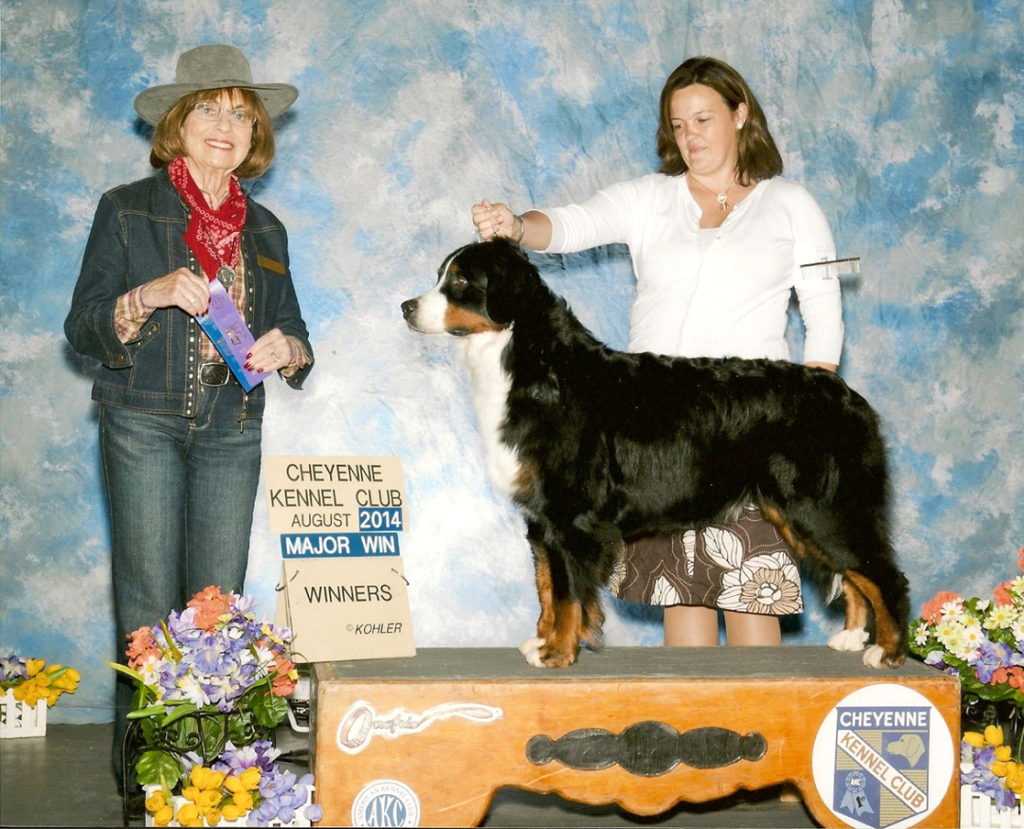 Chyler is a real joy to live with. She finished her Championship with ease. Sweet and easy going. She has given us some beautiful puppies in her two litters and is now happy to enjoy her retirement.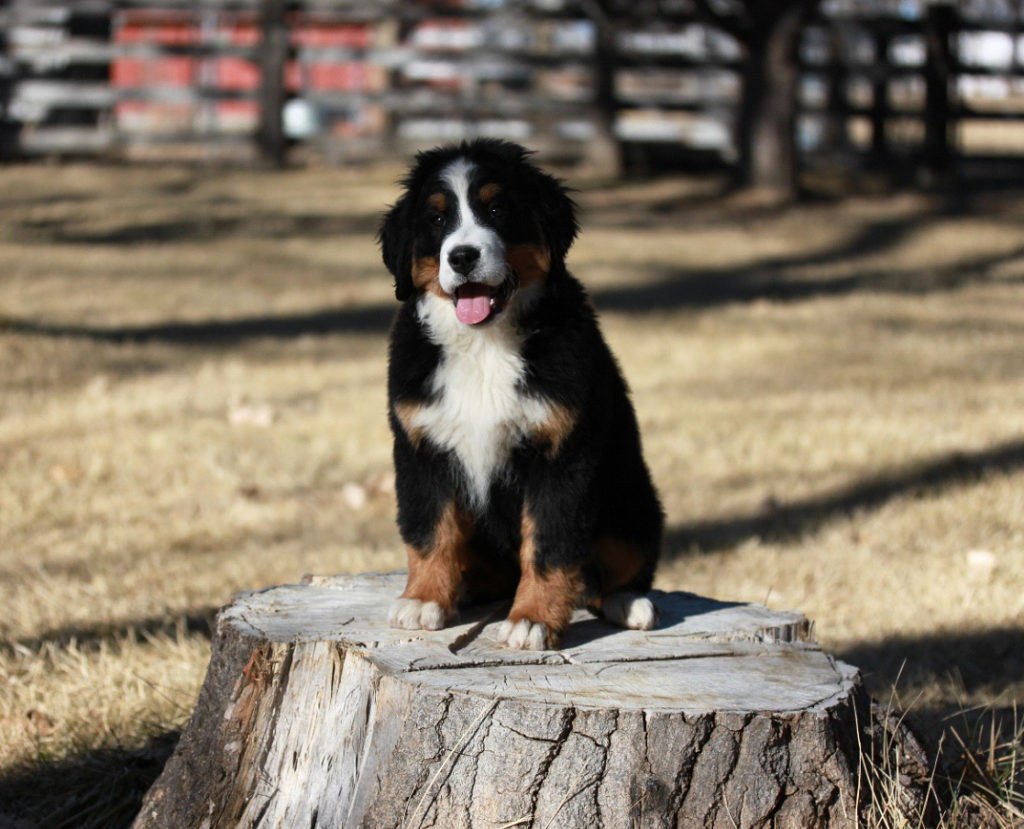 Chyler 12 weeks old
GCH. PRAIRIEFIRE'S HITTING THE HIGH NOTES
"CHALEY"
Born February 8, 2014
BernerGarde ID #110575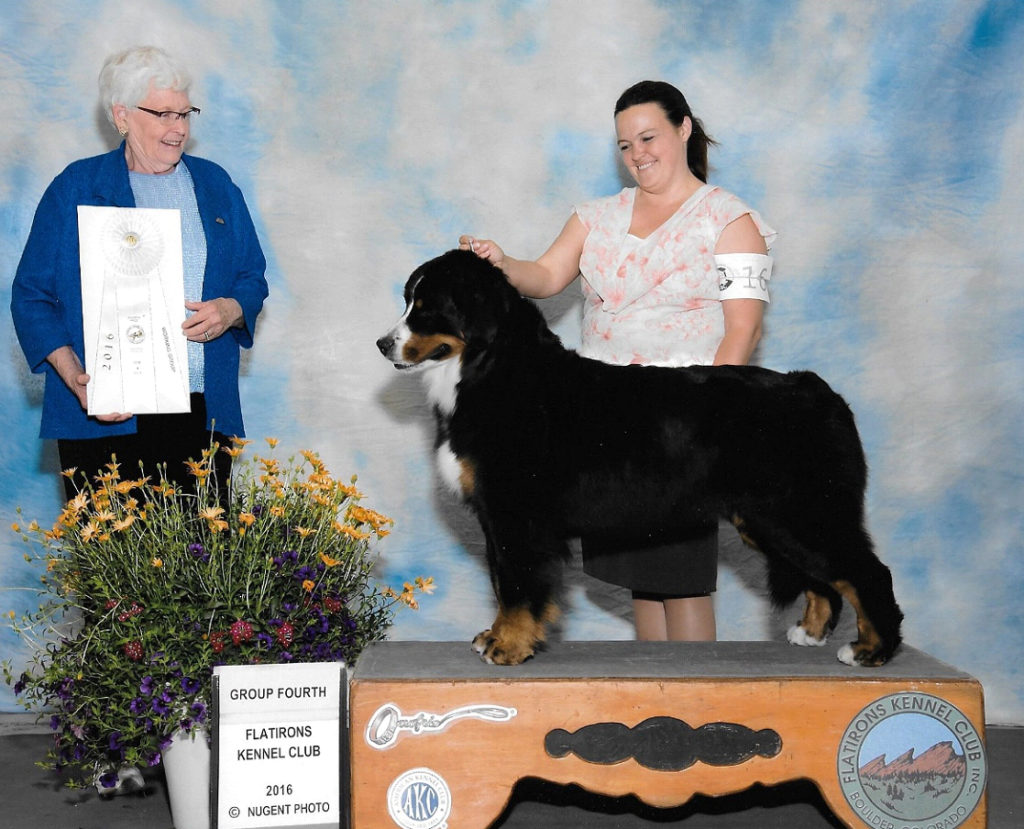 There are many facets to Chaley. Being a typical Berner she will lay on you not next to you. After getting a nice big drink of water, she immediately comes to cuddle with you so she can wipe her chin and mouth on you. Chaley greets everyone with her ever adored smile. I could go on and on. Her most important trait is her ability to connect with everyone she meets.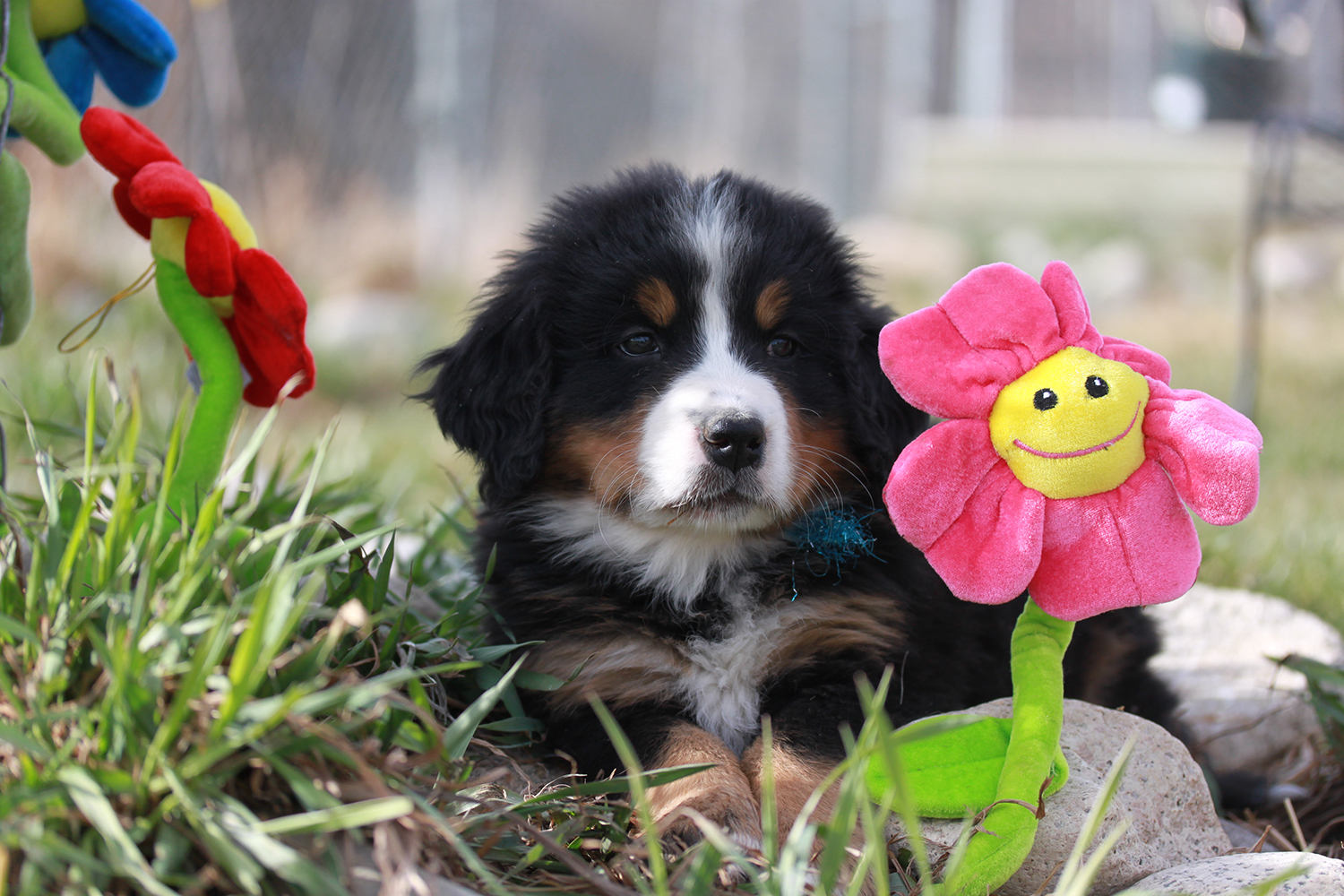 Chaley 8 weeks old
Prairiefire's Runs With Scissors
"SPANKY"
Born April 24, 2015
BernerGarde ID #123061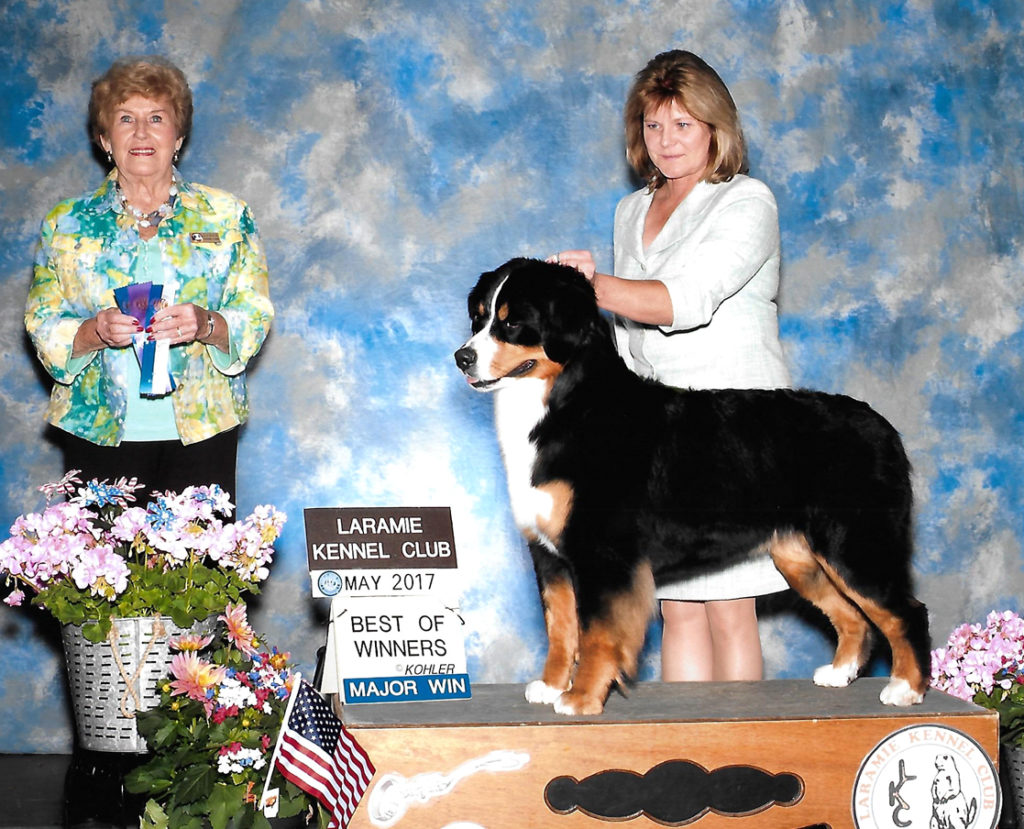 Spanky is one of our young girls who keeps us on our toes. Always has a mission and refuses to be denied accomplishing it. She is very close to her Championship. We love her to pieces.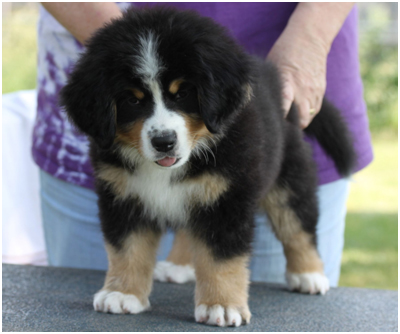 Spanky 8 weeks old
Prairiefire's Hit the Ground Running
Performance and Working Titles
TD NA NAJ  OA  OAJ NF
"LOLO"
Born April 24, 2015
BernerGarde ID #123056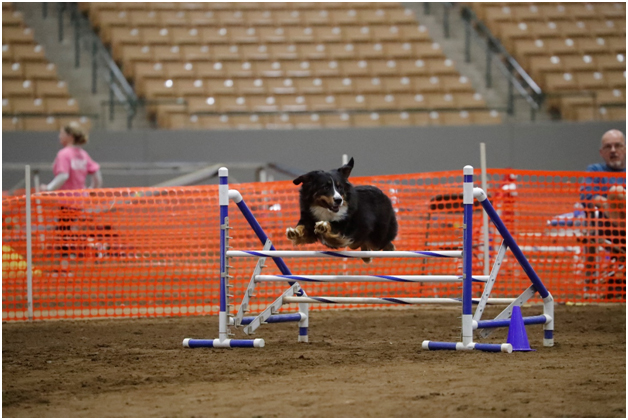 Guess who Lolo lives with? You guessed it, Les and Wendy in Tennessee. A new up and coming Prairiefire Working and Performance Dog. She is sure to follow in Clooney and Paisley's paw prints.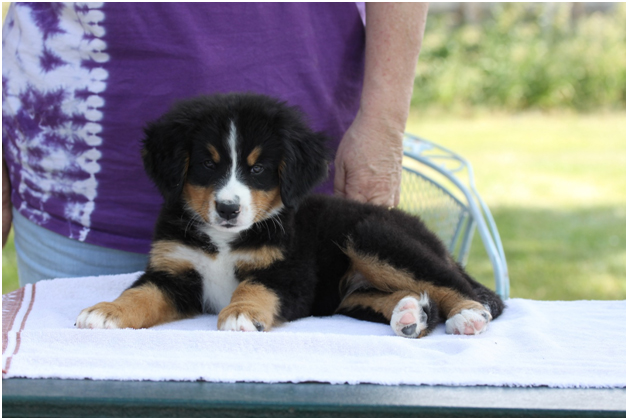 Lolo 7 weeks (Mini but Mightly!)
Prairiefire's Girl from Ipanema
"IRIE"
Born June 13, 2016
BernerGarde ID #132672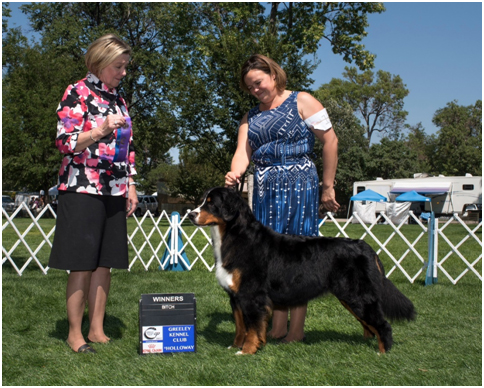 Fourteen months old and, already, knows her way around the show ring. Irie lives with Brio, Calli and Ronde. Another very spoiled pooch!! She is one of our upcoming girls that we feel is going to mature out very nicely.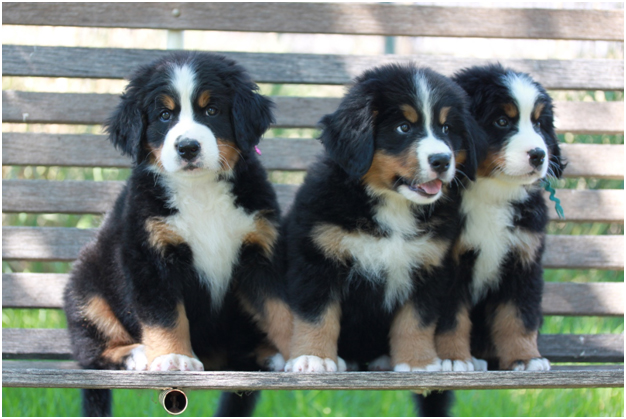 Luna, Irie, Paloma 8 weeks